4K Summer Event #2
Players voted for the TOP6 popular charts in MKWC 2020 and used them for this Summer Event.
Event Time: 2020-8-26 00:00 - 2020-9-15 (GMT)
Rules
Play charts with Key mode, and try to earn your personal high-score on all of them.
The Event-Points, are calculated by all of your submitted scores, divided by the amount of notes on the specific charts. The sum of all of the 6 submitted event points, will be the final result.
Scores which have a 70% or lower accuracy, won't be counted to the event point.
Awards: 5000 gold for the top 20% of the players, 2000 gold for the top 20% - 50% of the players. Also an unique swimsuit puzzle, for players who have passed all charts, will be given away!
Charts
Please download the event charts from your in-game
Swimsuit puzzle preview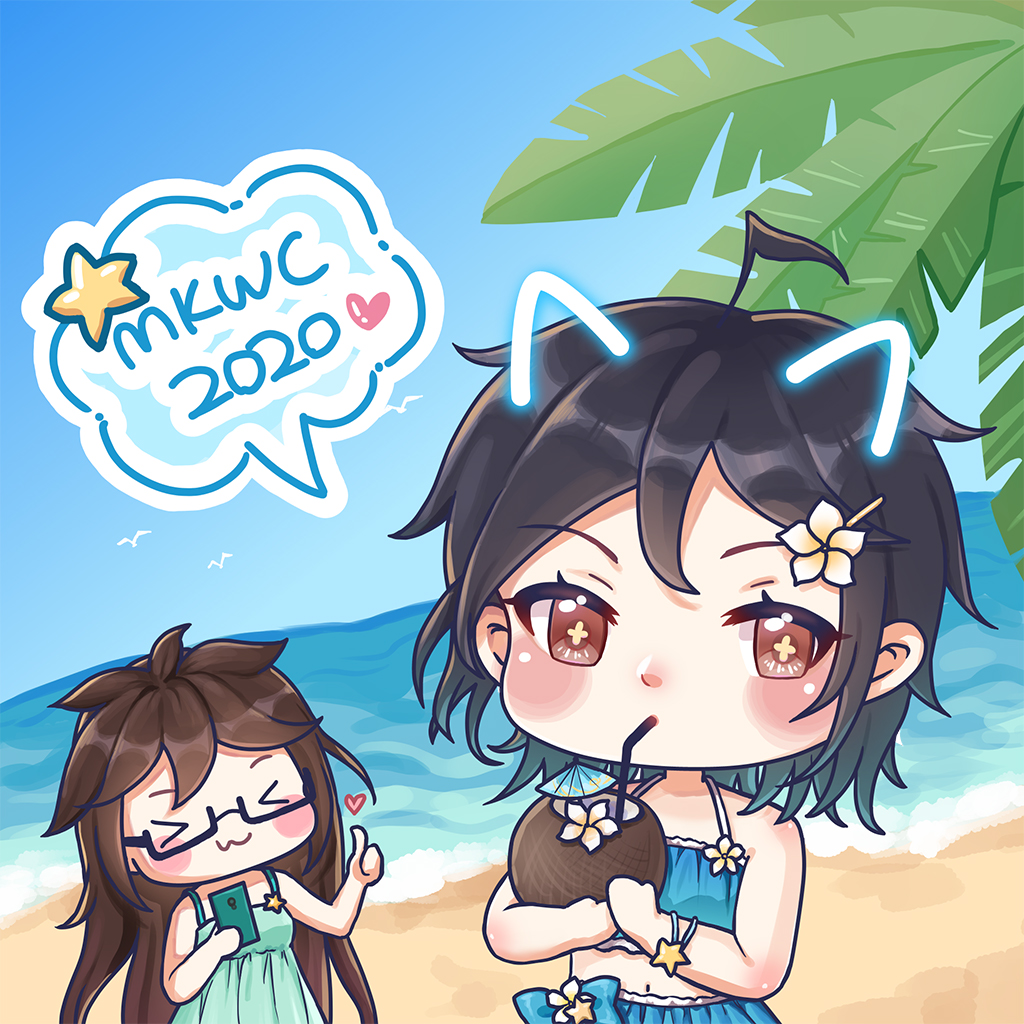 Rankings